LISZT & WAGNER
Sonatas & metamorphoses
THOMAS HITZLBERGER, Steingraeber 'Liszt' Piano

Two illustrious composers, Franz Liszt and his son-in-law Richard Wagner. One great work, Liszt's Sonata in B minor.
One instrument, the Steingraeber 'Liszt' piano which Liszt had played a mere month before his death. One unique recording, of rememebrance, homage end metamorphosis.

What the press says :
« Le héros de cet enregistrement n'est ni le compositeur, ni ses œuvres, ni leur interprète, mais l'instrument lui-même, sorti des manufactures bavaroises de la firme Steingraeber. (...) Pour en valoriser la palette expressive, Thomas Hitzlberger, aujourd'hui, a bien choisi son répertoire : de l'opulence ronflante de la Sonate en si mineur de Liszt aux harmonies spectrales, aux mélodies erratiques de ses dernières pages ».
Télérama, 17 Janvier 2007

« C'est une approche précise et rigoureuse, scrupuleusement construite sur une véritable connaissance du contexte de chacune des œuvres gravées, des procédés du compositeur et de la nature complexe de l'amitié qui le liait à Wagner ».
Anaclase, Janvier 2007

With the support from Rhône-Alpes Region

Released on the 11th of January 2007
Price 20€
Awards :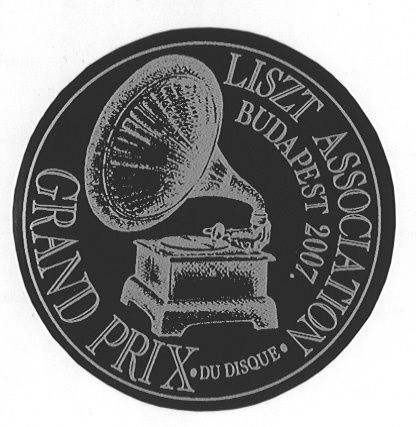 Last update Thursday 13 December 2018
---
---