MARIN MARAIS
Pièces en trio pour les flûtes, violon...
AUX PIEDS DU ROY
Dirk Börner et Michael Form - director

Musician of the chamber to the sun king, Marin Marais published his deliciously expressive Pièce en trio in 1692, a monumental set fascinating for its stylistic variety. Aux Pieds du Roy gives a virtuoso interpretation, entwining the finesse of baroque ornementation with the energy of La Belle Dance.

What the press says :
"This recording is a fruit of dry research into tempo in 17th century French music. […] All four suites here (plus a lovely, isolated Plainte) are elegantly played and beautifully ornamented by Aux Pieds du Roy."
Stephen Pettitt, Sunday Times, August 2009.

Price : 20€
Awards :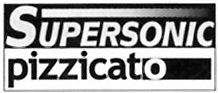 Last update Thursday 13 December 2018
---
---